Welcome to CubeCart
EMAIL

carey@jmcpneumatics.com
JMC Pneumatics - the affordable alternative when it comes to pneumatics!

JMC Pneumatics are committed to providing you with quality products, expert advice, superior customer service & most importantly a competitive alternative to the big name brands. So when it comes to pneumatics for your machinery, production line or maintenance facility, the team at JMC has you covered!
Why should you pay upto 4 times the price for the same valves, cylinders, fittings, filters & tubes when JMC's products are comparative on all levels of durability, reliability & performance?
All products are listed in Australian dollars excluding GST

Distributors to end users of pneumatics; order now & start saving money!

The more you spend the bigger the discount!
Email -

info@jmcpneumatics.com
JMC Pneumatics allowing you to be in control
GSM SMS CONTROLLER S150 $320.00

8 Digital inputs
2 Relay outputs
Microphone jack
Speaker jack
Siren jack
240vac/24vdc power supply
Simple programing

Remote monitor and protect your ASSETS from your mobile phone
Remote switch equipment with SMS text from your mobile phone
Air compressor telemetry system - - Hour meters for service intervals
Low oil pressure - High temperature - Low pressure - Power loss - Loss of flow
Remote switch air conditioning lighting freezers pumps and motors on or off
Siren/Strobe, Micro phone and speaker plugs, 8 inputs & 2 outputs
How The System Works:
Plug & Play Setup: Program the GSM SMS Unit with the supplied USB cable and simple computer software, install SIM card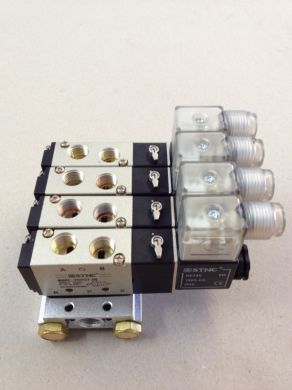 4 only Single Solenoid valves
on
a manifold $390.00 + GST
- 10% discount = $351.00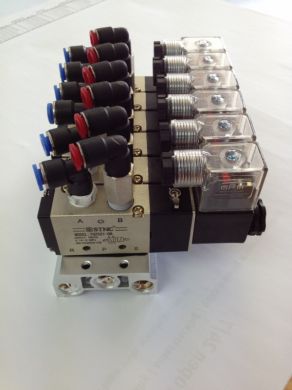 6 only Single Solenoid valves
on a manifold with f

ittings
$601.20 + GST

-10% discount = $541.08 + GST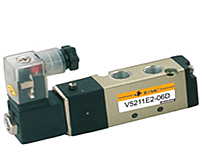 5 Port Single Solenoid Valve with 1/4BSP ports $80.00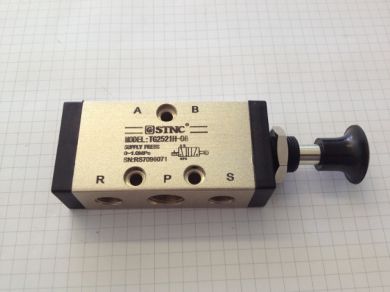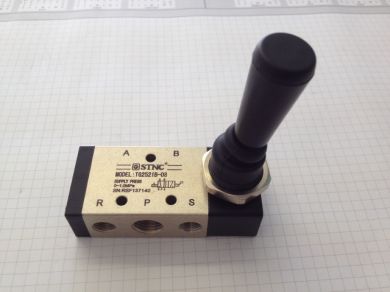 Push /Pull and Hand Lever Valves now back in stock
$60 each